Air Pressure Mattress is a hospital-grade bed equipment that is designed for the prophylaxis and treatment of pressure ulcers. It comes with alternating pressure technology with low air loss to slightly move the patient, and help them get optimal performance and comfort.
The anti bedsore air mattress makes the most of the adjustable air cushions to reduce painful pressure and allow blood flow to all areas of the body. Moreover, the low air loss function provides air circulation to prevent heat and moisture build-up as it protects the skin. With both of the two therapies, the medical air mattress can effectively help patients prevent, or even heal from the bedsores. 
This hospital-grade alternating mattress fits easily over any hospital bed. And it is also suitable to use at home bed, especially for the people who have to stay in bed for a long time.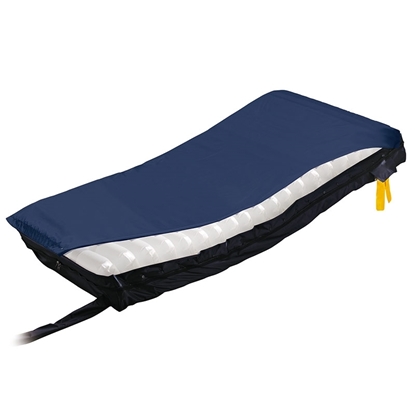 This product uses a surface that moves pressure around as needed to keep the patient comfortable and less likely to feel irritated during the treatment process. The mattress in PVC is composed of a dozen bubble cells, which is particularly comfortable for patients to lie on. It is easy to be fixed by making extra flaps kept on both the top and bottom of the bed. The pump can be hung to the end of the bed with 2 hooks.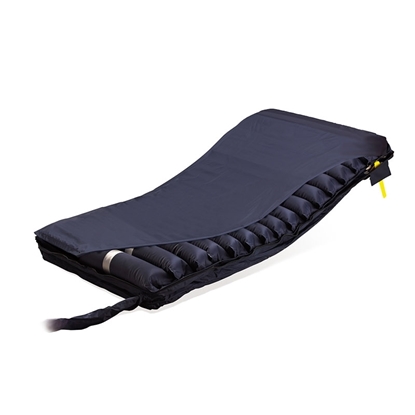 This air pump mattress is intended for the prophylaxis and treatment of pressure ulcers. It uses a low air loss therapy system to keep the patient cool and dry during the healing process. It also uses different levels of pressure as required to allow for redistribution to keep pressure ulcers from developing around the body. Besides, air cushions can be adjusted individually based on the comfort requirements that the patient may have.