The walking frame is designed for people who need additional support to maintain balance or stability while walking. We provide different walking frames for the adult and the children.
This Adult Wheeled Walking Frame is made of the high-quality aluminum structure which is robust and heavy-duty. It comes with top value wheels meeting the requirements of hospitals, nursing homes, and everyday home use. 
The other Children Mobility Walker is also modeled with wheels maneuver well over normal floor obstacles and are ideal for outdoor play areas. It is adjustable and ergonomic that plays an important role in the rehabilitation procedure of patients.
For more information, please click the below product page for more details. In addition, just contact us by a simple click and we are glad to receive your email or messages.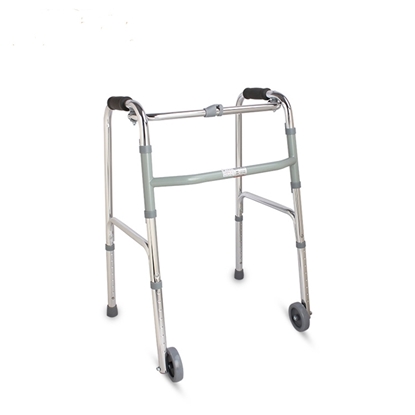 Ce cadre de marche en aluminium est un dispositif d'aide à la mobilité qui offre aux utilisateurs une grande maniabilité et stabilité. Il dispose d'une hauteur réglable qui permet aux utilisateurs de personnaliser la position la plus confortable pour eux-mêmes. En outre, il est pliable et léger et peut être facilement transporté pour les voyages ou toute utilisation à l'extérieur.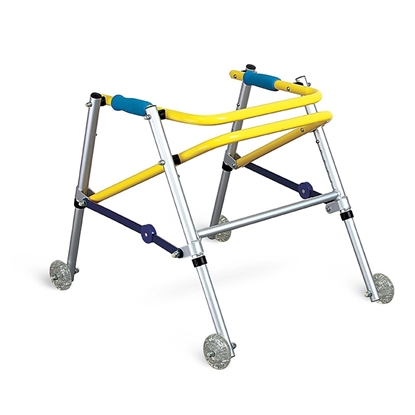 Ce cadre de marche en aluminium est un outil pour fournir un soutien supplémentaire afin de maintenir l'équilibre ou la stabilité des personnes à mobilité réduite, voire nulle, de façon temporaire ou permanente. Equipé de 4 roulettes pivotantes, ce cadre de marche peut aider les utilisateurs à se déplacer facilement et rapidement sans l'aide de personne.