This integrated computer cart is designed to optimize point-of-care service and patient care. It perfectly blends computer intelligence and human power to deliver upgrade options and high efficiency for the professional medics. The electric-powered innovated hospital trolley guarantees a notable degree of accuracy, reliability, and efficiency for patients' records and diagnosis when doctors go the ward rounds.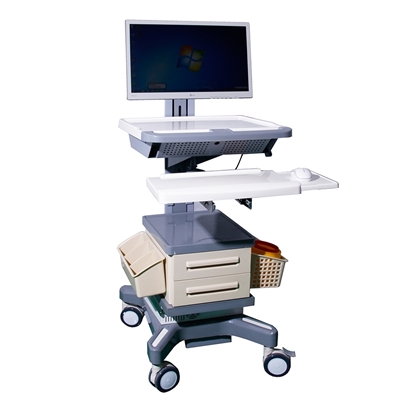 Эта тележка использует инновационные технологии для повышения эффективности ухода за пациентом. Он состоит из современного и эффективного оборудования - компьютера и традиционных компонентов - ящиков. Это идеальное сочетание обеспечивает удобство и оптимизирует обслуживание в точках ухода и ухода за пациентами. Для получения более подробной информации, пожалуйста, прочитайте приведенное ниже описание или напрямую свяжитесь с нами с помощью любого средства, отображаемого в правой части этой страницы. Эта интегрированная компьютерная тележка предназначена для оптимизации обслуживания и ухода за пациентами. Он идеально сочетает в себе компьютерный интеллект и человеческий потенциал, предоставляя возможности модернизации и высокую эффективность для профессиональных медиков.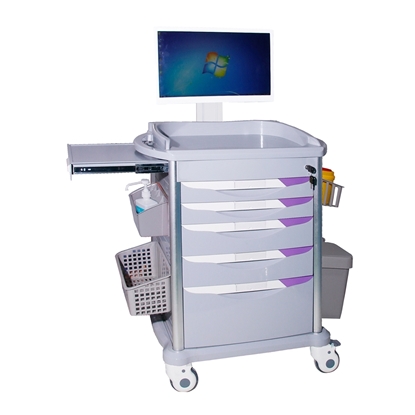 Эта мобильная тележка оснащена встроенным кабелем и системой питания для компьютера и разработана с учетом эргономических требований большинства пользователей, когда они сидят или стоят. Его интеллектуальный и эргономичный дизайн обеспечивает эффективность и простоту использования персоналом, осуществляющим уход. Теперь эта усовершенствованная компьютерная тележка является популярным и необходимым прикладным инструментом, в то время как работники здравоохранения должны быстро находить справочные данные или записывать данные пациентов во время обхода отделения, неотложной помощи или любых других связанных с этим состояний.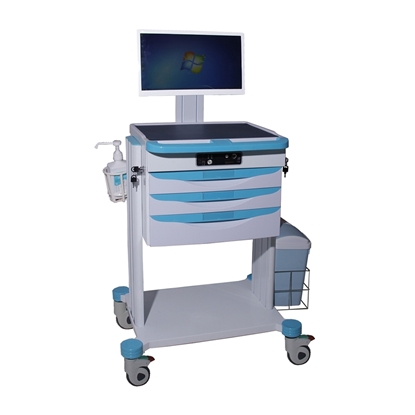 Эта интегрированная тележка использует инновационную технологию защиты от ржавчины и предотвращения столкновений, что делает ее прочной и долговечной для длительного использования. Эта интегрированная компьютерная тележка предназначена для оптимизации обслуживания и ухода за пациентами. Он идеально сочетает в себе компьютерный интеллект и человеческий потенциал, предоставляя возможности модернизации и высокую эффективность для профессиональных медиков.