The walking frame is designed for people who need additional support to maintain balance or stability while walking. We provide different walking frames for the adult and the children.
This Adult Wheeled Walking Frame is made of the high-quality aluminum structure which is robust and heavy-duty. It comes with top value wheels meeting the requirements of hospitals, nursing homes, and everyday home use. 
The other Children Mobility Walker is also modeled with wheels maneuver well over normal floor obstacles and are ideal for outdoor play areas. It is adjustable and ergonomic that plays an important role in the rehabilitation procedure of patients.
For more information, please click the below product page for more details. In addition, just contact us by a simple click and we are glad to receive your email or messages.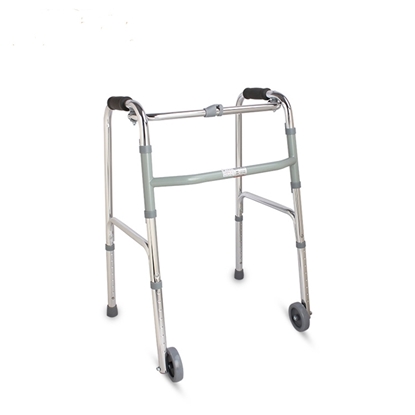 这款铝制助行器是为暂时或永久性无行动能力的人提供支撑的一种辅助工具,用来为他们保持平衡或稳定。此款助行器可调节高度,来使得用户自己调整到最舒适的位置。此外,它是可折叠和轻便的,在旅行或其它户外使用时可以方便地运输。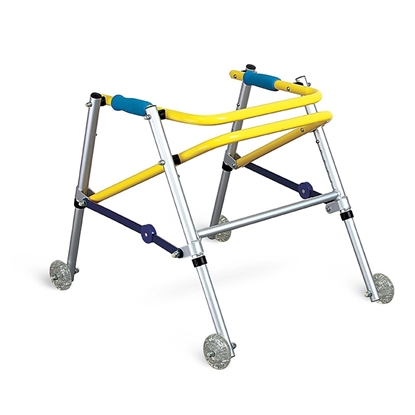 这款铝制助行器是为暂时或永久性无行动能力的人提供支撑的一种辅助工具,用来为他们保持平衡或稳定。这款行走架配有4个万向轮,可以帮助用户在没有任何其他帮助的情况下平稳快速地移动。