This part lists some essential emergency rescue tools including CPR mask kit, manual suction pump, rescue blanket, and kinds of transparent masks. Certainly, we will continuously upload more effective and necessary first aid supplies. For more info, please click product links or contact us.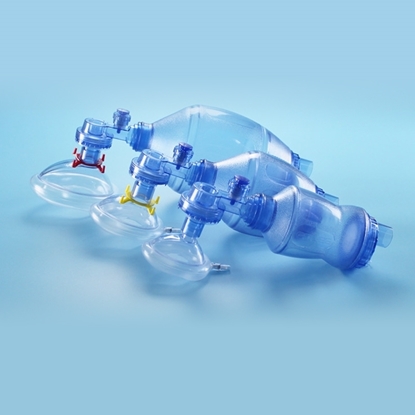 Resuscitation PVC bag is made of latex-free high-grade medical silicone material, strictly autoclaved to 134℃to to prevent cross infection and contamination. It is equipped with an overpressure valve and an oxygen reservoir connector. Removable and disinfectable in cold with non-corrosive bactericidal solutions. The manual resuscitator bag has a specially textured surface to ensures that a comfortable and firm grip is guaranteed, allowing for effective ventilation over extended periods, without the problem of hand fatigue. The unique shape is small and easy to hold. The ergonomic, lightweight design of this artificial respirator is made for optimal user handling and support.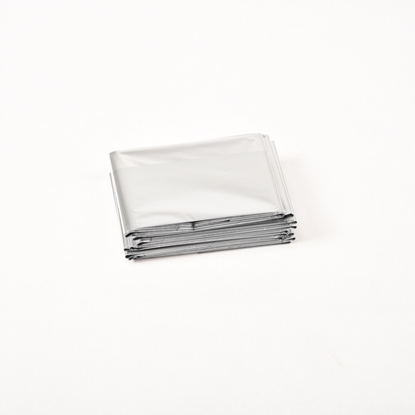 This silver blanket is made from PET film, extremely lightweight, flexible, and can retain 90% body heat in cold weather.It is an extremely versatile camping blanket that can also be used as a curtain on a sliding door. This first aid blanket can be easily used as a supplemental blanket if an indoor source of heat is unavailable. This waterproof blanket is ideal for people who love to camp frequently or those who live in places with extremely low average temperature. Lost campers and hikers have an additional possible benefit: the metallic surface appearance flashes in the sun, allowing use as an improvised distress beacon for searchers. This space blanket is perfect for camping trips and sporting events in addition to emergencies. The emergency thermal blankets are often given to marathoners and other endurance athletes at the end of races, or while waiting before races if the weather is chilly.
The manual suction pump offers an effective and powerful suction solution during emergencies for quick suction of fluids from the oral- and nasopharyngeal cavities of adults and children. Its gun shape permits the user to use just one hand during emergency activities and allows another hand free for other important duties. It is perfect for fast use and requires no power and maintenance-free. An adjustable stroke knob will provide different suction pressures. Our manual suction pump is always ready to go as it is independent of any power grid.