The walking frame is designed for people who need additional support to maintain balance or stability while walking. We provide different walking frames for the adult and the children.
This Adult Wheeled Walking Frame is made of the high-quality aluminum structure which is robust and heavy-duty. It comes with top value wheels meeting the requirements of hospitals, nursing homes, and everyday home use. 
The other Children Mobility Walker is also modeled with wheels maneuver well over normal floor obstacles and are ideal for outdoor play areas. It is adjustable and ergonomic that plays an important role in the rehabilitation procedure of patients.
For more information, please click the below product page for more details. In addition, just contact us by a simple click and we are glad to receive your email or messages.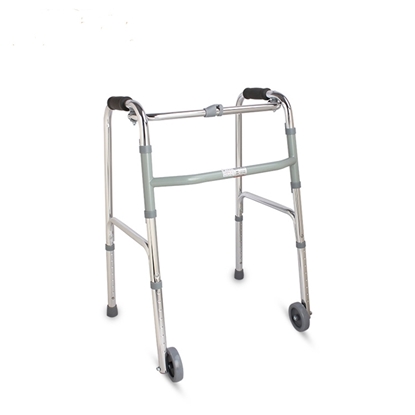 This aluminum walking frame is a mobility assistance device to provide great maneuverability and stability for users. It features adjustable height which allows users to customize the most comfortable position for themselves. Also, it is foldable and lightweight that can be easily transported for travel or any outside use.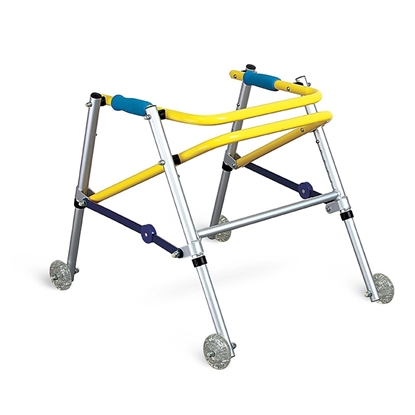 This aluminum walking frame is a tool to provide additional support to maintain balance or stability for people who have low even no mobility temporarily or permanently. Equipped with 4 swivel casters, this walking frame can help users smoothly and quickly move without any other's help.