Crutches are also the popular walking aid equipment helping people who are unable to bear your full weight on one leg due to an injury or surgery. Normally, people usually choose between forearm crutches and armpit crutches according to personal needs. Our heavy-duty bariatric forearm crutch is a pair of height-adjustable, ergonomic, certified for up to 180kg. The other typical metal armpit crutch features a built-in metal ring that helps prevent excessive wear and ensures maximum durability. Both of them have non-flip rubber tips at the bottom to ensure safety and reliability.
In addition, we have brief advice about how to correctly use crutches.
1. Adjust the crutches to a comfortable height
2. Ensure the holding gesture is right
3. Make exercise to use the crutches help you walk and sit
4. Lead with your good foot when you go up stairs
5. Go down stairs with your injured foot in front of you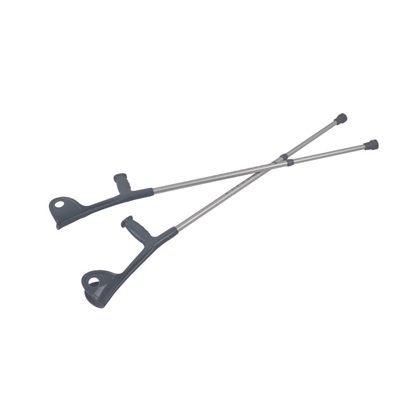 Эта регулируемая металлическая вертикальная опора используется, чтобы помочь инвалиду ходить самостоятельно. Манжета с виниловым покрытием и эргономичным контуром, отлитая для удобства и стабильности. Люди могут легко отрегулировать ноги и предплечья, чтобы найти человеку удобное и удобное положение. Очень большие наконечники обеспечивают дополнительную устойчивость костыля. Кроме того, в продаже есть 2 разных вида костылей: костыль подмышками и костыль предплечья. Вы можете легко найти его на нашем сайте.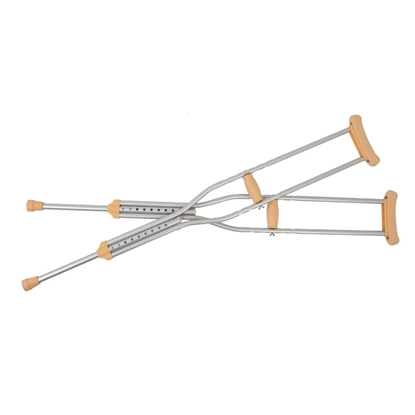 Этот типичный металлический подмышечный костыль встроен в металлическое кольцо, которое помогает предотвратить чрезмерный износ и обеспечивает максимальную долговечность. Это сделано из высококачественного материала, чтобы избежать сопротивления истиранию. Он имеет эргономичный дизайн, который делает его идеальным для людей чувствовать себя комфортно и удобно во время ходьбы или реабилитации.