Air Pressure Mattress is a hospital-grade bed equipment that is designed for the prophylaxis and treatment of pressure ulcers. It comes with alternating pressure technology with low air loss to slightly move the patient, and help them get optimal performance and comfort.
The anti bedsore air mattress makes the most of the adjustable air cushions to reduce painful pressure and allow blood flow to all areas of the body. Moreover, the low air loss function provides air circulation to prevent heat and moisture build-up as it protects the skin. With both of the two therapies, the medical air mattress can effectively help patients prevent, or even heal from the bedsores. 
This hospital-grade alternating mattress fits easily over any hospital bed. And it is also suitable to use at home bed, especially for the people who have to stay in bed for a long time.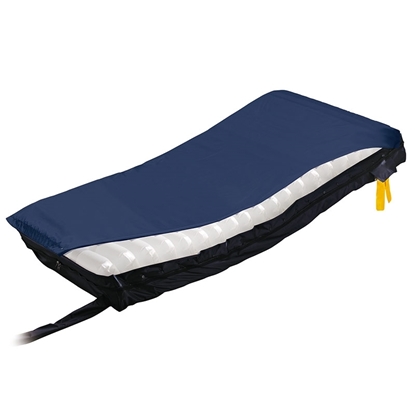 该产品使用可根据需要移动压力的表面,以保持患者舒适,并且在治疗过程中不太可能感到刺激。 PVC床垫由十几个泡泡细胞组成,对患者来说特别舒适。通过在床的顶部和底部保持额外的襟翼很容易固定。泵可以用2个挂钩悬挂在床尾。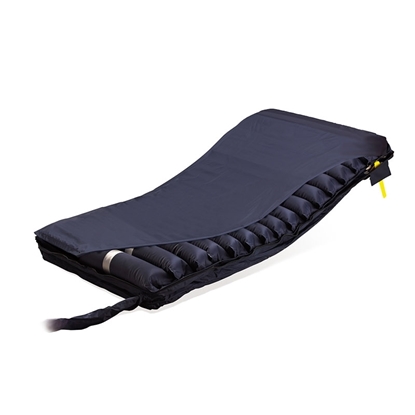 该气垫床垫用于预防和治疗压力性溃疡。它使用低空气损失治疗系统,在愈合过程中保持患者凉爽和干燥。它还根据需要使用不同水平的压力,以允许再分布以防止压力性溃疡在身体周围发展。此外,可以根据患者可能具有的舒适度要求单独调节气垫。