The basket stretcher is constructed of a high-density polyethylene shell supported by a permanently attached heavy-duty aluminum frame. This kind of rescue stretcher is functioned for quickly transporting non-critically injured players to the sideline. It's durable non-toxic, anti-corrosion and easy to clean. A complete basket stretcher includes foot-paddle, 4 safety strap, mattress and also 4 point bridle sling lifting by helicopter. We have two different types including one-piece and two-piece basket stretchers. Please click each one for more detail product information.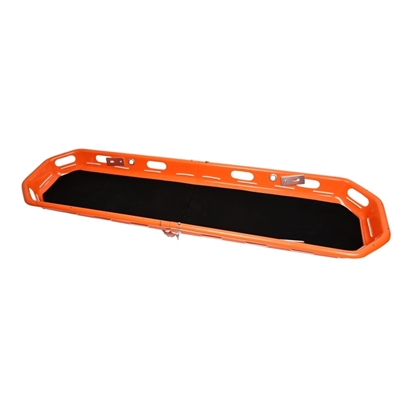 我们的两件拼接式救生篮担架可在几秒钟内轻松组装,适用于各种紧急情况。在特殊情况下,它适用于所有类型的辅助设备,坚固且灵活。四个快速释放患者约束装置使用简单,并且允许救援人员容易地改变带子的位置以适合每个患者。四个两段式快速释放安全带使用简单,并允许救援人员轻松地改变安全带的位置以适应每个病人。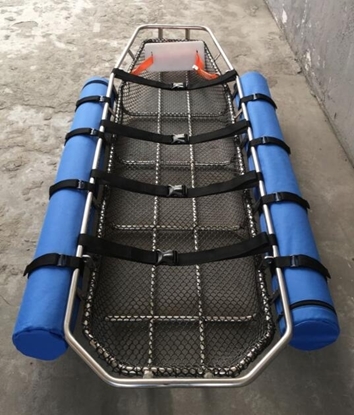 It is sturdy and flexible to use, its quick reliable fittings enable first-aid person to operate it rapidly and safely. With its special sling equipment, the stretcher is ideal for lifted and transported by helicopter.